| | | | |
| --- | --- | --- | --- |
| | Family Non-Fiction posted June 20, 2017 | Chapters: | -1- 2... |
My life began in a Wal-Mart parking lot
A chapter in the book Unwanted Dog Chapter One: Chance Encounter



Background
Unwanted Dog, the true story of how I was adopted by an unknown stranger I begged money from in a Wal-Mart parking lot, is dedicated to my Dad, Dusty West.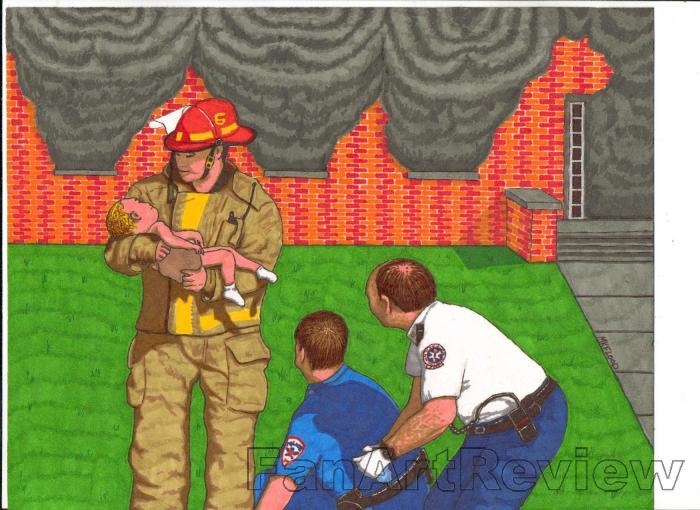 (This is a reposting of my autobiography. The reason I am reposting this is because I want to include my autobiography into a new blog I have started and am looking for reviews to ensure it is ready for that purpose. Thanks to all readers who take the time to comment. Ninety-four Member Cents available.)


********************************************************************************************
********************************************************************************************


Conception. The physical coalescence of a male and a female in the act of reproducing another human. I believed life began here. If you cared to google this information, current statistics indicate there are approximately seven billion or so such creatures roaming the face of the Earth. They come in diverse shapes and sizes, as well as a multitude of different hues and tones.

I will never forget the day the man who adopted me looked me right in the eye and asked me one simple question that forever changed my life. What he wanted to know that fateful morning was a simple, "Do you want me to be your friend or your Dad?"

Downtown inside Galante's Music Store in Franklin, located on the outskirts of Nashville. That's where he purchased woofers. These speakers reproduced bass frequencies and he needed them for an upcoming show. What a loaded probe! Unexpected, his fortuitous proposition struck me like a bolt of lightning out of the clear blue sky. (Yes, I know. Shoot it! It's a cliche. But, can you think of a better way to say that one?) Energized, my immediate reaction was to give him an intense bear-hug just for the mere possible inclination such an event could actually occur. I was one happy, excited, little boy. When he looked down at me, I saw him beam.

To this day, I still make my home about seventeen miles outside of Music City, in Hendersonville. Not much more than knee-high to a grasshopper, I'd seen the underbelly of frogs. Marginally more than a street urchin at the time this life-altering event occurred, I was a hooligan. My days filled with trying to navigate my way in an unforgiving existence. Santa Claus never once came down my chimney. Given the chance, I would have liked to hit that big, bad, wolf in red right in the middle of his "Ho! Ho! Ho!" with a bunch of big snowballs!

Dusty West always stood by my side no matter what predicament I finagled my way into. Sometimes he even stood behind me with a thin piece of wood in his hand. The words "Heat For The Seat" emblazoned in red letters across the blade of the educator. Usually camouflaged by blue denim, or snow-white Fruit of the Looms, over the course of time several infernos inflamed my hearth. Vibrant impressions in my vivid remembrances.

I'd first met Dusty West at the Wal-Mart in Gallatin about six months earlier. As I leaned against the tailgate of his pickup truck a red-tailed hawk soared overhead. It was from my strategic vantage point I observed him place several bags containing a variation of goodies into the bed of his powder blue F150. Among them were a fifty pound bag of Purina Dog Food, two loaves of Wonder Bread, and a leg of lamb. I also scouted a bunch of yellow bananas, at least a dozen ears of corn, and an assortment of Libby's canned vegetables.

I wondered,"What army do you feed and can I enlist as a foot soldier? Hup, two, three, four!"

Dusty West did not respond, so I attempted another tactic. With regular food consumption an all too unfamiliar habit for me at the time, this little panhandler ambushed his target, "Nice day ain't it? Got a ten-spot you can loan me? A growing boy's gotta eat."

I figured with a truck bed full of provisions he could spare at least a little bit of pocket change. Dusty West did not know me from Adam, and to my chagrin, refused to place as much as one solitary greenback in my hand.

Okay, I'll admit, I shouldn't have silently thought to myself, 'Cheapskate!' But, I did.

When he spoke, his firm response caught my undivided attention, "I will not give you one red penny. Not one cent! However, if you are hungry, I will take you to McDonald's across the parking lot and feed you an Eggs Benedict McMuffin. They run, oh about, about ninety-nine cents or so I'd say."

He didn't ask me where my parents were or why I harassed him. All he told me was, "Take my offer or skedaddle."

I am no fan of the golden arches. But, when you're hungry that concept does not even cross your mind. In fact, I was more than grateful for the grub. Besides, my empty breadbasket told me I couldn't refuse his offer.

We made our way to McDonald's. The thought of him being a pedophile, or anything of the sort, never crossed my mind. Not afraid to use the weapon should the need arose, I carried a switchblade in the pocket of my filthy, ratty, jeans. Although plenty of terrifying dangers lurked around every corner you encountered, when you lived on the streets as I did, you aren't scared of anything. If you are, you won't survive.

I left Dusty West to clean up the mess we made at the table after we finished lunch. I never thought I would rendezvous with him again. But, I sure enjoyed the ice cold Pepsi I washed that McMuffin down with.

"Adieu. Adieu Parting is such sweet sorrow," I paraphrased the bard to myself as I walked away. Not once did I peer behind me at the man who'd shown me this kindness.

Fast forward six short weeks later and that blade I told you about would become the bane of my first tail-feather plucking session with Dusty West. The lesson he taught me: young boys do not play with knives. Little did I realize what he actually did was steer me down the straight and narrow. A path I quickly learned to navigate. I knew full well what the consequences of permitting my misdeeds to deviate me off the trail would be.

I remember what Dad used to ask me in those situations, "You going to get your act together now, sprout?"

Through teary, diamond-blue eyes, I promised, "Yes, Sir!" And, you better believe I meant each word I said.

Slowly but surely, with Dad's proper guidance, and his steadying, firm, loving hand that was hard as steel when I done wrong, I eventually accomplished that goal. I finally belonged to someone I was extremely proud of... the Dad I desperately needed.

However, the difference between right and wrong wasn't all Dad taught me. Not by a mile. He instilled in me my love of Country music, particularly Buck Owens and the Bakersfield Sound style of the sweetness I still enjoy today. "Love's Gonna Live Here," "Act Naturally," and "Under Your Spell Again," all standards in the West house. There were many others as well.

650 am always played on the radio be it Hank Williams, Loretta Lynn, Conway Twitty, or any number of the other greats of the genre. Dad worked as a stage rigger for many live musical performances all over Nashville. I've wandered unattended through such venues as the Nashville Palace, the Nashville Night Life, the Bluebird Cafe, the Ryman Auditorium, and the Grand Ole Opry House on Music Valley Drive.

Through his gigs, I met many of the Biggest Country Stars of the day. Some I remain friends with such as "Whisperin'" Bill Anderson and Jimmy Fortune. He referred to himself as "The Litlle Guy In the End".

By placing a pencil and a writing pad in my hand one dreary rainy afternoon, though I fought him tooth and nail in another story to be told later, Dad introduced me to the wonderful world of creative writing. This remained a lifelong precious gift I dearly treasured. How did he know I'd grow up to become a Freelance Writer?

"My word!" Far and away Dad's most favorite expression of all. I must have heard the exclamation at least ten gazillion times.

One accounting certainly could never paint the picture of how Dusty West became my Dad. Therefore, I decided to pen this autobiography. I understand what I have created here only begins to scratch the tip of the iceberg. There's so much more to be told. For you see, as they say any man can be a father. Not every man can be a Dad. And, make no mistake about that concept, there is a world of difference between the two. Every time I look at my son, Danny, I hope I can be half the Dad that Dusty West did not have to be. That would be one of the crowning achievements of my life.

One dozen years, that's how long you have been gone, Dad. It might as well have been yesterday. Although I know that we will be together again some day, another invaluable lesson you taught your wayward prodigy, I love you and miss you more with each passing day we are apart. Needless to say, now is the time for my hero's story to be told.






Heroes, by MKFlood, selected to complement my autobiography.

So, thanks MKFlood, for the use of your picture. It goes so nicely with my autobiography.



Pays one point and 2 member cents.

Artwork by MKFlood at FanArtReview.com






You need to

login

or

register

to write reviews. It's quick! We only ask four questions to new members.



© Copyright 2019. Brett Matthew West All rights reserved.
Brett Matthew West has granted FanStory.com, its affiliates and its syndicates non-exclusive rights to display this work.