| | | | |
| --- | --- | --- | --- |
| | Mystery and Crime Fiction posted July 1, 2018 | Chapters: | -1- 2... |
Mercury Morris in the case of the rogue mandroid
A chapter in the book Charlatan Charlatan - Chapter One



Background
Nanotechnological warfare is released on an unsuspecting San Francisco population. Can Detective Mercury Morris foil this sinister plot and save mankind from extinction?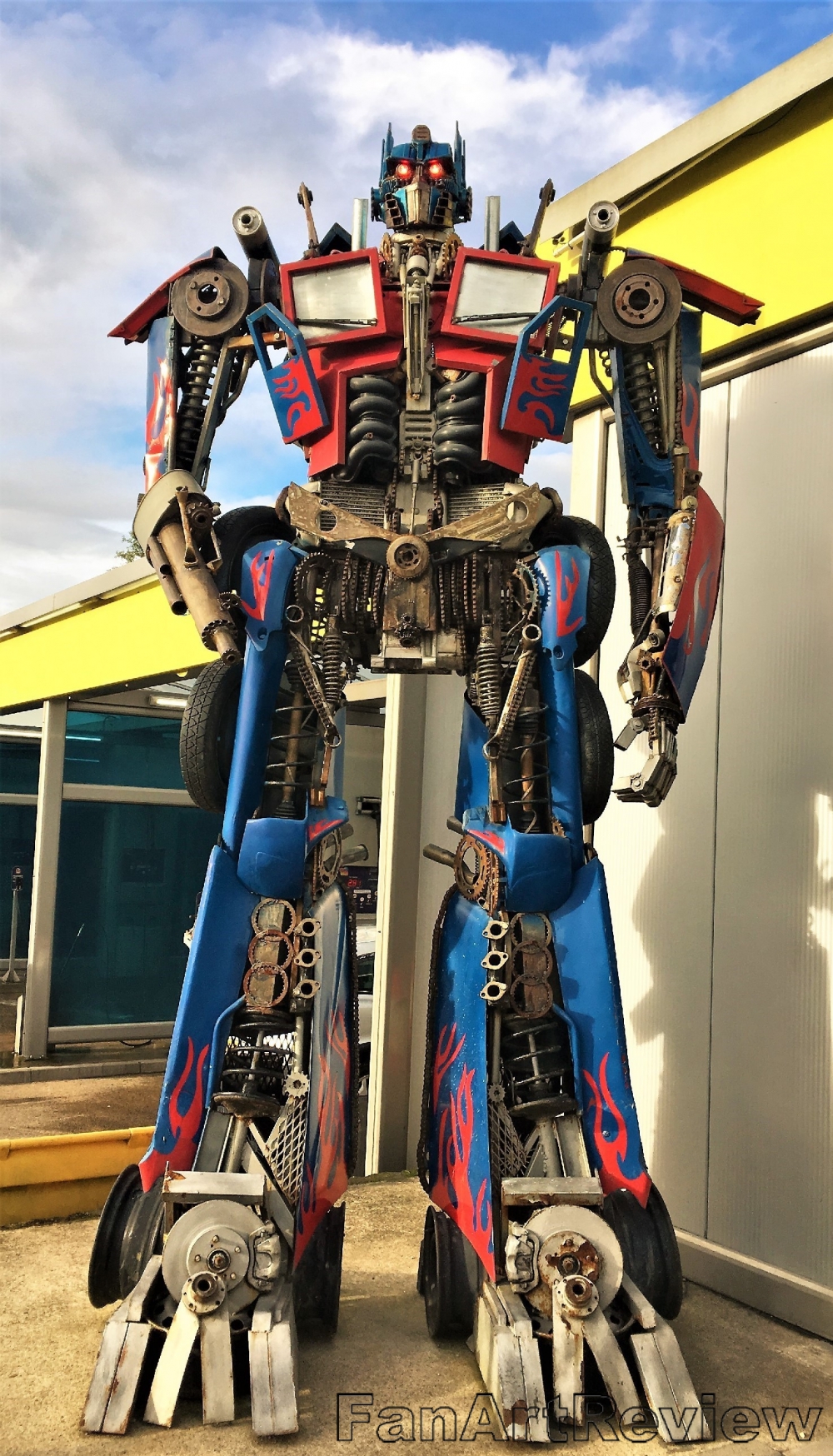 "We interrupt our broadcast for the following announcement. Lori Gill, the spokesperson for the San Francisco Police Department, confirmed the gruesome death of Florence Swanson in her Brownstone Heights condominium on Elm Street this morning. This makes the seventh homicide in the Twin Peaks region in the last month. Police urged residents to keep their doors and windows locked at all times and, to immediately report any suspicious activities to their local authorities. Stay tuned for further details as they become available. We now return to our regularly scheduled program The Secret Life of Beavers with conservationist Dr. Rebecca Sorenson," Channel 2 KTVU anchorman Jack Clark announced.

Meanwhile...

"Not too many people liked the old broad. She wasn't particularly nice to anyone. Still, she didn't deserve what happened to her," Melanie Slaughter, the apartment house's resident manager, stated.

Wearing her false eyelashes and bright red lipstick, Melanie Slaughter was known to be a bit of a nubile tart. Her close-fitting, sleeveless, black tank top exposed the upper portion of her prominent breasts. Intelligent and determined, she recently disengaged from the young medical intern Trey Hamilton.

After their final showdown scene, his parting words stung. They were, "All you'll ever be good for is to hold back my career. You weren't even that good in bed!"

Instantly, she decided she could do much better than the arrogant egomaniac she almost ruined her life by marrying.

"Primary flaccidity," Mercury Morris, the lead detective called in to examine the crime scene, said out loud. Then, he elaborated, "Shortly after death occurs, and lasting between one and two hours thereafter, the muscles of the body relax, the bottom jaw falls, the joints are flexible, and the eyelids lose their tension. In this condition, you can also note flat areas where the body comes in contact with the hard surface it rests upon. However, these prerequisites do not present here."

Staring at the corpse laying in the middle of the living room floor, the sandy-haired police officer assisting Morris with the investigation wondered, "Can you put that in English?"

"Notice the shoulders, elbows, hips, and knees are slightly flexed and her grey hair follicles are rough. Her skin is pimpled and her pupils are partially contracted. Therefore, we know she has been deceased a minimum of four hours," Morris responded.

The policeman reached for the old lady's arm to reposition the extremity and said, "Rigor mortis."

"No, don't touch her. You might set the rigor in a different arrangement than what resulted from her cause of death and pretty little pictures haven't been taken by the photographer yet," Morris stated.

The officer withdrew his hand.

Morris asked him, "See her smashed face and skull? Those injuries probably occurred from that broken chair in the corner. Make sure Forensics gets it so they can test the chair for DNA."

His comment received a nod from the uniform.

Morris turned to Melanie Slaughter and asked, "You said in your statement to Officer Larsen here the only item missing was a diamond watch. Can you better describe the timepiece?"

"It was a three carat Gucci with black and white diamonds around the stainless steel case. The watch had a white rubber strap and a sapphire crystal. Florence was very proud of that watch," Melanie Slaughter replied.

Officer Larsen scribbled a note in his pad with a pencil.

"And, your reason for entering her condo was a wellbeing check, is that correct?" Morris asked her.

"Mrs. Swanson was eighty-eight years old and in failed health. I frequently looked in on her," Melanie responded.

Morris turned his attention back to the corpse he examined and said, "Hmmm, that's interesting."

His reply made Melanie wonder if he believed her. The detective couldn't possibly suspect she had anything to do with the spinster's passing...could he?

"Do you think robbery was the reason she was murdered?" the nervous Melanie asked him.

"Did anybody report any strange noises around the suspected time of her death?" Morris asked in return without answering her question.

"No one claimed to have seen or heard anything," she replied.

Death was an intangible Morris dealt with daily. Expirations were lenses for examining individual lives of society. Races, class tensions, and prejudices against people from other countries all contributed to the cause. Morris possessed the innate ability to handle each case with a surgeon's precision and clear-eyed importance. His methodologies for solving the most complex murders kept his services in high demand.

In Morris's esteemed opinion, the chilled atmosphere of the room beat the rain pelting the exterior of the building. He noticed his umbrella he'd laid on the countertop upon entering the condo. The wind raised by the storm completely decapitated the parasol and snapped its spine.

"It never rains in California," Officer Larsen said.

"Yeah, where have I heard that kind of talk before?" Morris wondered.

His planned cruise to Honolulu now on hold, Morris knew bulging files would soon arrive on his desk in reference to the case. That happened every time another murder occurred. These included interviews, messages, and other diverse, seemingly unrelated documents. He'd have to cement them all into a cogent narrative that offered some semblance of the old lady's life. Because Florence Swanson spent her time on the earth as a socialite, the public would devour the details of her death with hunger.

"Good old yahoo.com," he muttered to himself.

The truth was Morris despised the blurbs the website posted on its homepage. He was no conspiracy theorist, nor did he believe the earth was flat, NASA staged moon landings, or that Nibiru would one day collide with and destroy the world.

Morris asked himself, "What's the modern term for this type of grandstanding?"

Then, he answered himself with, "Oh yes, that's right. It's currently recognized as fake news."

His preliminary investigation completed, he handed Melanie Slaughter a business card. She accepted it from the detective and asked, "What would make a person do something so heinous to someone else?"

Morris patted her on the shoulder and replied, "Call me if there's anything else you remember about this murder."

He retrieved his slicker, fedora, and fractured umbrella from where they rested then made his way out of the condo. He left the patrolman to await the arrival of the forensics unit. Another long day in the bag, an ice cold brewski at his favorite downtown hangout called his name.

Inside the quaint Dodi's Saloon that bustled on the outskirts of Marin County, Morris smelled the aroma of stale cigarette smoke as it lingered in the air. He hated the filthy things and their reconstituted tobacco leaves. Not to mention their added tar, floor dust, glue, assorted chemicals, nicotine, and God only knows what else. He particularly disliked being at a petting party, or a poker game, that stopped so somebody could smoke another cancer stick.

Off to the left side of the club a brawl broke out between a couple of drunken biker chicks dressed in black leather.

Morris heard one of them call the other in a loud voice, "You tar snake!"

To which the offended female replied, "You crotch rocket!"

He watched one throw a drink in the other's face. Loud profanity, as well as the distinct sound of hard slaps across their rotund faces, resounded. The plump one, with the chains entwined around her neck, gained an early dominance.

The popular one-man band, and well-respected fiddler, Cajun Dave entertained those in attendance with an electric blend of Zydeco, Blues, and requested squeezebox tunes. He was Morris's favorite local entertainer. Like many times before, he'd come to hear his friend play. He also intended to eat his fill of gumbo and etouffee. The spicier the better.

Toward closing time, Morris placed his fedora on top of his head, exchanged glances with Cajun Dave, and stepped out into the night air with his slicker slung over his shoulder. A cool breeze engulfed him and he knew this would be the first of many long nights to come. He boarded a cable car on South Brady Street and uttered an epithet as the trolley chugged along the cobblestones. Let's say a word that rhymes well with it quacks.






Nibiru - conspiracy theorists believe this is Planet X and is being kept secret from the general population because it will one day collide with and destroy the earth.






Transformation 1!, by El-mundo, selected to complement my story.

So, thanks El-mundo, for the use of your picture. It goes so nicely with my story.

Pays one point and 2 member cents.

Artwork by El-mundo at FanArtReview.com






You need to

login

or

register

to write reviews. It's quick! We only ask four questions to new members.



© Copyright 2019. Brett Matthew West All rights reserved.
Brett Matthew West has granted FanStory.com, its affiliates and its syndicates non-exclusive rights to display this work.