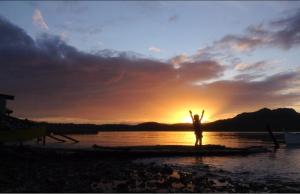 The visual glory of Autumn, with red and golden leaves floating from the baring branches, reminds us of the approaching cold and the stillness of Winter, where beauty still prevails on the snow-covered hills and the icy branches glitter.

Soon the melting snow will feed the earth and we will once again be surrounded by green budding trees and shoots pushing up to begin anew, softly wrapped in Summer's warmth
and its bursting colours in full bloom.

This is Easter and the Resurrection is the Word Of God, telling us every year about Eternal Life.
This is my Faith... My life is the Summer, Autumn, Winter. In Heaven, I will be Spring,
reborn to bloom Eternally.





Writing Prompt
Write a story or essay about faith.
Faith
Contest Winner
Author Notes
The Seasons are a message that Life is Eternal. We witness this year after year; the flowers blooming and then dying ,the trees dropping their leaves the frost in Winter and lo and behold come Spring life begins again. What else is there to say.