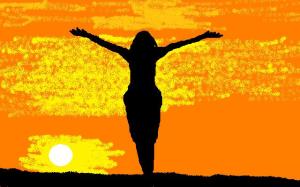 Being born.
Loving others.
Experiencing life.
Simple pleasures.
Sharing our bounty.
Including others in our lives.
Never regretting what we've given, for
God's gifts are limitless.

Writing Prompt
Write an acrostic poem. Acrostic Poetry is where the first letter of each line spells a word, usually using the same words as in the title. See an example in the announcement.
Author Notes
Thanks to VMarguarite for the great photo!