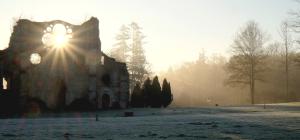 In the sun
We find our light
But with our words
We feel our might

The world is static
So brittle and dark
Only with words
Can we make our mark

We form an image
Painted with word
We penetrate minds
And then we are heard

We shout from the page
We take hold of the soul
We can change the hearts
Of those in the cold

We change their thoughts
And when their hearts lift
We can change the world
We can heal man's rift

We must make them see
That all are one
To survive we unite
And thrive in the sun.
Writing Prompt
IT'S ONLY WORDS
Write a POEM in any style, maximum number of 24 lines, to reflect the impact that WORDS can have on people.
Author Notes
Thank you to supergold for the beautiful photo!