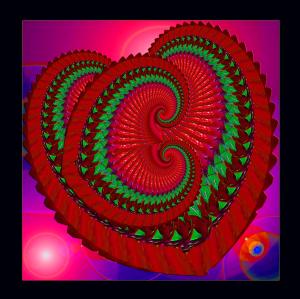 Why is it that we use one day?
To express the things we feel, but don't say
Flowers and candy, oh what a surprise!
Can't compare to the loving look in your eyes

Jewelry and perfume, ain't that grand?
They can't replace the touch of your hand
Expensive material things may be your wish
But they can't compare to a lover's kiss

Designer clothes, a fancy dress
Doesn't compare to your caress
An exotic trip to a far-off place
Can't compare to your embrace

What does this mean? What am I trying to say?
Simply put, I need more than one day.
To show I'm so thankful that you're mine
'Cause you're my Everyday Valentine.


Author Notes
Thanks to Joelgraphuchin for the (he)artwork.
© Copyright 2020. the13thpoet All rights reserved.
the13thpoet has granted FanStory.com, its affiliates and its syndicates non-exclusive rights to display this work.