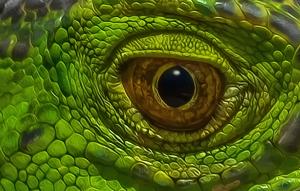 Background
The kingdom has been left without a king. There is no heir, and people want Aaron, tho he has doubts. He's going to have his hands full.
Aaron sat staring at the fire in the stove, watching the wood spark and shift. Dylan had left, and Duane was out tending the horses. His mind was reeling, and he struggled to settle it.

In the past, kings had always inherited the position from their fathers. It had never occurred to him that things might change. That the change may involve him boggled his mind.

Pink flew over and landed next to him. "Aaron will be king. Dragons will be safe," she said simply.

"You don't seem very surprised," said Aaron.

"We are not surprised. We knew. The woman knew. She said we must not tell until you knew too."

"I wouldn't have believed it. I still can't believe it."

"That's what she said."

Duane chose that moment to walk in.

"What are you going to do?" he asked.

"I'm going to try and get some sleep. I want to talk to Blue. I don't know if I'll have much luck. Between that noise and Dylan's news who could sleep? Are those chickens going to peep all night?"

"Try covering the box," said Duane. "They're usually quiet in the dark. I think we should stay here. I like things the way they are."

"I know. So do I. I also know I don't have a way to feed ourselves and the dragons all winter."

"The deer might come back, and the rabbits. They won't like the mountains when it gets cold. They'll want the forest. You could teach me to hunt."

"I was thinking the same thing, but we can't count on it. Right now I need to get some rest and think things over. I never thought I could be king, and now it might be what I have to do. I'll still teach you to hunt, no matter what happens."

They made their beds, and Duane covered the chickens. Someone would have to keep the fire going in the stove, and the nights were too cold to sleep outside.

Despite his misgivings, Aaron was soon asleep and found himself again in the dream-that-wasn't.

"Aaron will be king. Now Aaron knows," said Blue. The dragons and Dragoyles gathered around. It was not clear to all of them what a king was. Pink and White understood, but the Dragoyles had no idea.

"The king can tell people what to do," said Pink. "He can tell them not to kill dragons."

"I don't think Aaron wants to be king," said Duane.

Black squawked. The Dragoyles chittered.

"They say Aaron likes telling them what to do," said Pink.

Aaron couldn't help laughing. "The king must also take care of everyone and make sure they are safe," he said. "He has to take care of a whole kingdom, not just a silly little dragon who thinks it's a good idea to eat a horse."

"Aaron looked after dragons. He can look after people too," said Blue.

Aaron noticed his speech had improved beyond his usual one or two words. His charges were growing up.

"I suspect you two will be talking soon, too," he told the Dragoyles.

They looked at him, chittering in surprise.

"I think you can," he said. "You're more than smart enough, and you're already making the sounds."

"You are telling them what to do again," said Pink. "You will be a good king."

Aaron smiled. "There's a little more to it than that," he said. He really didn't expect them to understand right now.

He awoke to Brown pulling on his leg. The fire was nearly out, and the cabin was getting cool. Brown had been with them in the dream for a while, but she still considered herself their nighttime lookout.

Aaron tried to move without disturbing Mountain, who had snuggled next to him, but the dragon awoke as soon as he moved. He knew the human was troubled, and followed along as Aaron added wood to the stove.

Scratching Mountain's head, he considered what the dragons couldn't. A king didn't just sit around telling people what to do. He knew many people thought so, including, apparently, the previous king. He would have to deal with the result.

"Right now they think I'm some sort of savior," he told Mountain. "That's why they want me. I'm the man who tamed the dragons and fought off the enemy. That's not entirely true. Dylan did his share, and if you guys weren't who you are, we'd have lost. When I do what has to be done to put things right, they may feel differently about me. I may not be the answer they want."

Mountain rubbed his head against his hand and looked into his eyes. He caught an image of himself telling the Dragoyles they could talk. Mountain was telling him the same thing. "You can do it."

"Let's go back to bed," said Aaron. Mountain followed him. This time sleep eluded him. He'd had one dragon or another next to him since they'd hatched, and he didn't like the idea of sleeping without them. The dragon was likewise wakeful, and Aaron wondered if he had any idea that a king didn't live in a cabin with eleven dragons and a box of chickens.

After about an hour of trying without success to sleep, and then to lie still so as not to disturb Mountain, Aaron got up. He sat in the chair watching the sleeping dragons. Mountain, who had awakened every time the human moved, came and sat with him again.

They were soon joined by Duane, then Pink. They'd missed Aaron, and guessed the reason.

"You don't have to," said Duane.

"Somebody has to," said Aaron. "If it's not me, it's going to be somebody else. Dylan is right about one thing. If it's the wrong somebody, we could all be in trouble. The princess is going to have plenty of suitors very soon. I think she is foolish enough to believe some pretty words spoken by a cad."

"You have made up your mind," said Pink.

"Yes. I swore to defend the kingdom. I'd be breaking my oath if I let it fall to some foreign prince."

"You didn't take an oath to be king. Kings don't take oaths," said Duane.

"There's something else. Whoever is king will have power over the dragons. He could kill and eat them if they don't comply with his wishes."

Duane looked horrified. "I hadn't thought of that," he said. "It has to be you, doesn't it?"

"I believe it does," said Aaron. "Duane, stop worrying. Do you remember the night the woman left? She told you that you and the dragons have years of adventure ahead of you. There's nobody else I'd trust with their care. Of course, you'll need some help. We'll have to see what we can do about finding your family."

Duane looked doubtful, but didn't argue. One by one, the dragons were waking up and gathering around. The witch, it seemed, had told them Aaron would be king and they would be safe, but she hadn't explained what that might mean.

"Dragons will live in the castle?" Pink asked.

"Maybe, for a little while," said Aaron.

"I will be queen," said White.

The Dragoyles chittered.

"They want to know what they will be," said Pink.

Aaron imagined them in the castle, all thinking they had somehow become royalty. He was getting a headache.

"You will be dragons. All of you will still be dragons. Soon you will be too big to live indoors."

"I will still be a dragon when I am queen," said White.

"I will be a queen too," said Pink.

Black let out an impressive roar, followed by smoke and flame. Red, not to be outdone, nearly set the cabin on fire. The message was clear. They would be important too.

"I am going back to bed," said Aaron. "No king in history has ever had a problem like this. I am not the king tonight. I'll sort this out tomorrow."


Author Notes
For anyone who missed that chapter, Black was seriously injured soon after hatching when he tried to eat Aaron's horse.